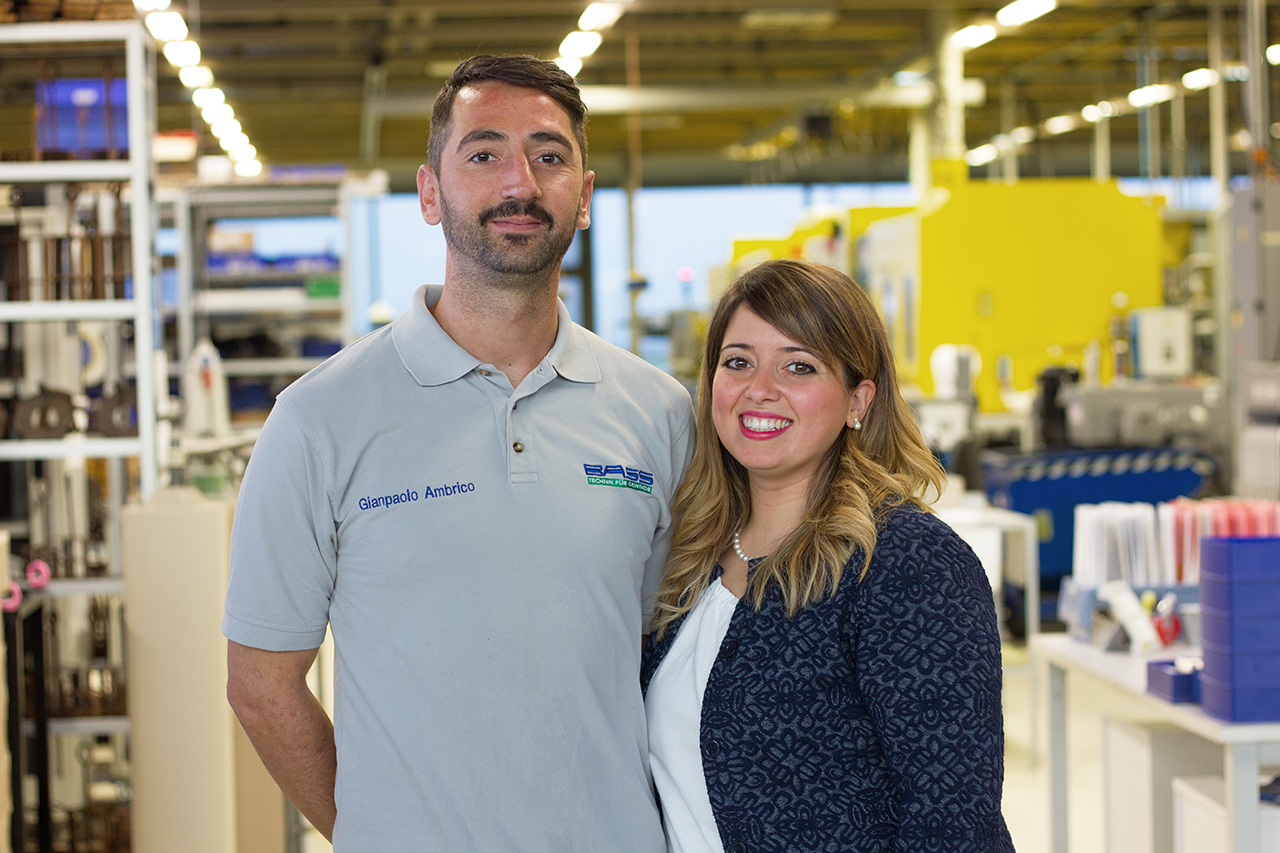 For BASS, the human being is in the focus. Therefore, it is important for us to give a warm welcome to new employees and to integrate them quickly into the processes and structures of our company.
A good example of our welcoming culture are Enza and Gianpaolo Ambrico.
In the mid of 2017 Gianpaolo Ambrico started working in our company in the production department 'Hardening'. The native Italian has been living in Germany since 2015, but had problems with the technical terms at the beginning: 'The first few weeks were still very difficult for me because of the language barrier. However, my colleagues lovingly took care of me and explained everything to me in detail, step by step. It was a very good decision to switch to BASS', says Gianpaolo Ambrico. In the meantime, he has integrated perfectly into his team and we are grateful to have him with us as a 'bassianer'.
At the beginning of 2018, we welcomed his wife, Enza Ambrico, as a new employee. She works as team assistant and is known as the 'heart and soul of the house' due to her open and friendly manner. She takes care of all organisational tasks such as incoming and outgoing mail, internal company meetings and the planning of business trips. With her cordial way, she welcomes our guests and makes sure that they are well accommodated and feel comfortable with us. Enza Ambrico is actually a graduate biotechnologist – an education which she had few chances with in her southern Italian home country. She says: 'Today, I really feel that I have arrived in Germany, also with the help of BASS'.
Since we want to develop further, it is our continuous goal to welcome people from abroad or from other regions of Germany into our company and to integrate them in the best possible way. For this reason, we will continue to work on making it as pleasant and easy as possible for new employees to join us. The "newcomers" should feel comfortable both in their working environment and in our region.
BASS GmbH
Human Resources Department
Bass-Straße 1
97996 Niederstetten