With the HST SYNCHRO program we provide tap holders, also suitable for HST machining, which are especially designed to match your requirements. BASS tap holders in combination with BASS threading tools represent an unbeatable tandem for highest efficiency in the production of internal threads.
Our tap holders compensate errors of the hole centerline spindle rotation and the feed axis. With their specially designed and patented damping, they guarantee a micro-compensation of the feed axis. They are washable up to 80 °C.
The BASS catalog program includes tap holders:
for threading tools in the dimension range of M1 to M48
model with cylindrical shank DIN 1835 B/E
model with HSK-A adapter DIN 69893 A
extended model with an additional length of up to 200 mm
with quick change system
with Weldon adapter

Our tap holders are available with following accessories:
collet with inner square
clamping nuts DIN ISO 15488 for internal coolant
sealing discs for clamping nuts DIN ISO 15488 for internal coolant
cooling discs
coolant tubes for HSK shanks
axial adjustment screws (AES)
MQL transfer unit for HSK shanks.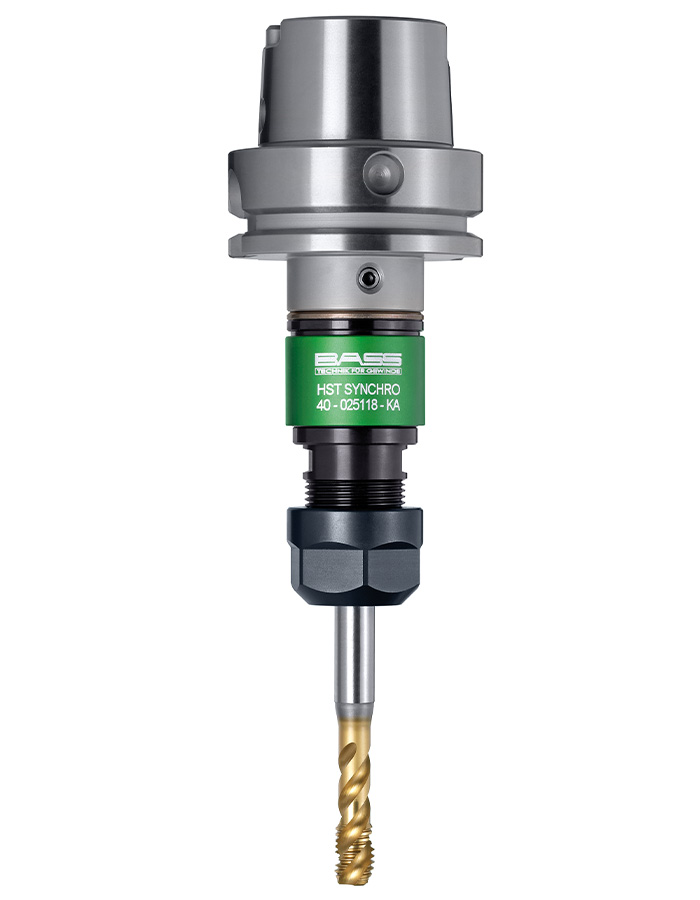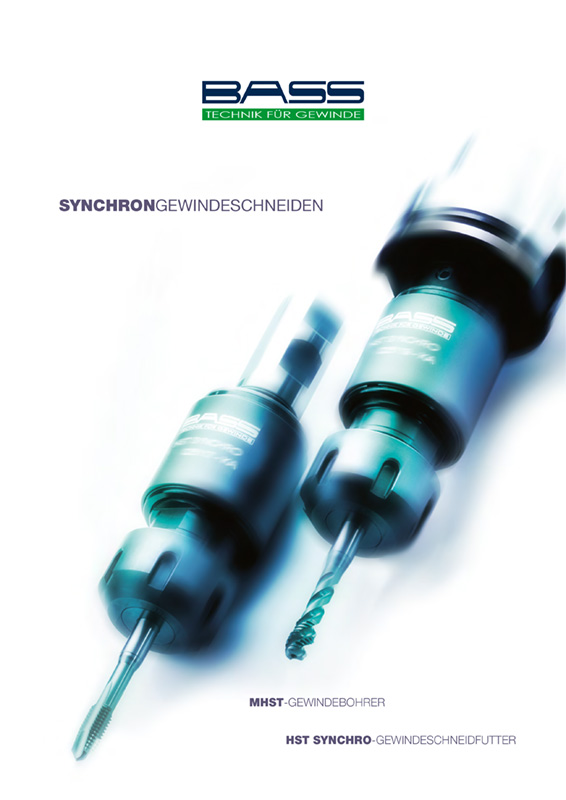 The brochure for our tap holders – a general overview.